UNOIKI calendar 2010 - January
J-Lab | 0110 | From the Hip
The opening track of the UNOIKI Calendar 2010 is made by J-Lab, who moved exactly one year ago from London to Berlin.
It was a very cold, but also beautiful wintertime and he probably had that in mind, when he created his track "From the Hip".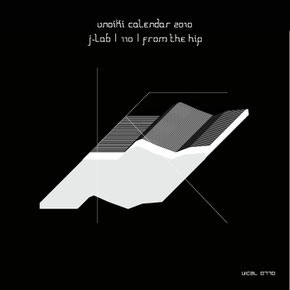 DJ Tosaka (cism radio, Montreal)
...i guess i'll play your tracks every mounth cos the project sounds really exciting. ...
i'm now happily going old thanks to your calendar...
DJ Paizan (Anorakism, UK)
lovely mellow track - look forward to what future months will bring from unoiki
David Last (USA)
Nice track, pure 'no genre' music. Enjoyed.
The calendar project is a nice idea!
Looking forward to more music from Unoiki.
Jason Glanville
excellent!
revy
great! what a way to ring in the new year... looking forward to more more more!!! :)
lejockey
amazing work buddy, have just listened to twice in a row, love the way it takes my mind on such a beautiful journey :)
Wasserfall
Nice track!
Olle2000
Very nice track!
Christoph Schindling
special stuff !! really cool
phOtone
fantastic deep and atmospheric track.
0110 | From the Hip
by
J-Lab
is licensed under a
Creative Commons Attribution-NonCommercial-NoDerivs 3.0 Unported Lizenz
.
Artwork 0110 | From th Hip
by
Jonathan Mangelinckx
is licensed under a
Creative Commons Attribution-Non-Commercial-No Derivative Works 3.0 Unported License
.